Transportation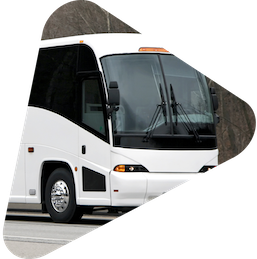 HOW TO GET THERE
AIR TRANSPORTATION
westjet


WestJet is proud to offer to Bienvenue Québec participant a 5% off EconoFlex and 10% off Premium fares for travels between Québec City Airport (YQB) and anywhere Westjet flies in North America.





The promotional codes are located in the «Participant Login» section of the «Hotel and transportation» page.
air canada


Air Canada is proud to offer to Bienvenue Québec participants a 10%* discount on reservations going to or departing from the Québec City Airport (YQB) between October 20 and November 6, 2019.
* Not applicable on Tango fares.
Welcoming service at the airport
You will arrive by plane to the Québec City Jean-Lesage International Airport? We are waiting for you at our reception desk located in the domestic arrivals area.
LAND TRANSPORTATION
iNTERCITY BUS SERVICE
Participants are entitled to 50% off the regular round-trip prices offered by Bus Carriers Federation's carrier members. The discount applies to trips made between October 24 and 31, 2019 inclusively.

To obtain the discount code, you must send us your details at nfournier@federationautobus.com.
Involved carriers:

YOU WANT TO DRIVE?
Québec City Convention Centre
1000 Boulevard René-Lévesque E, Québec, QC G1R 5T8
Directions: Google Maps
Parking available
DURING THE EVENT
SHUTTLE SERVICE
A free shuttle service linking the official hotels and the Quebec City Convention Centre will be available during the event. The shuttle schedule will be available later this Autumn.