Seller registration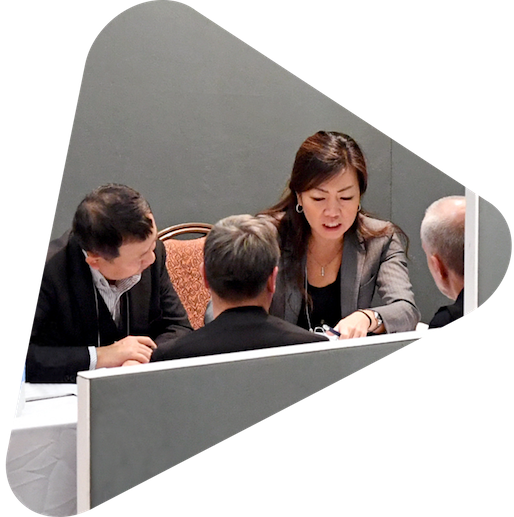 seller REGISTATION IN 2 EASY STEPS!
"SELLER" : Suppliers of tourism products and/or services, sectoral tourism associations as well as Destination Marketing Organizations (DMO) from Québec, Ontario, the Maritimes and other Canadian provinces or American states.
Seller company qualification is determined in accordance with Bienvenue Québec's guidelines. Seventy-five percent of all registered sellers must come from Québec. There is a maximum of registered companies per category to be respected in order to have diversity.
1- CHOOSE YOUR REGISTRATION
Appointments schedule*
CAN $450 + applicable taxes

To choose this activity, you must to be a member of the Bus Carriers Federation

.

If you're not a member, the amount of your membership will be automatically added to your event registration invoice.

This package is intended exclusively for sellers ready for international export, as the buyer's clients are European, American, Canadian, Asian and Latin American. Products and services must meet the appropriate criteria of the travel industry and the target market. Membership as an Associate Tourism Member of the Bus Carriers Federation is mandatory for this package.


Registration includes:

A schedule of appointments in which you grant availability for appointments.

Appointments are divided into four sessions, starting Monday October 25 in morning and ending Tuesday October 26.

Each appointment has a duration of 15 minutes.

The company's complete contact information and profile on the Bienvenue Québec virtual plateform for the selection of appointment requests.

Videoconferences*
CAN $99 + applicable taxes

Registration includes:

Access to all videoconferences registered in the program.
*Subject to availability
2- REGISTRATION
Your organization has already participated in Bienvenue Québec?
YES, we already participate in an edition of Bienvenue Québec in the past 3 years.

ATTENTION: Places for outside Quebec's seller are Sold Out!
Places for organizations outside Quebec are sold out. To register on the waiting list, please send us an email: bq@federationautobus.com

YES, your last participation dates back more than 3 years.
OR
NO, we never participed in Bienvenue Québec.
other information
For general information about Bienvenue Québec:
Julie Blanchet jblanchet@federationautobus.com
418-476-8181, ext. 216 Toll Free: 1-844-476-8181
For technical support:
Nathalie Fournier nfournier@federationautobus.com
418-476-8181, ext. 208 Toll Free: 1-844-476-8181