Membership Directory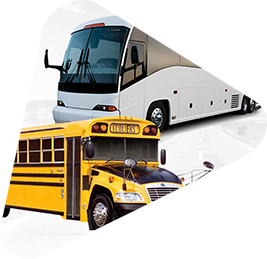 9010-9240 Québec inc.
Description
For 31 years, Autobus Fleur de Lys offers its customers and partners of chartered transportation products and services to meet the one hand, the laws and standards that govern the transportation of people in North America, and on the other , to changes in expectations and needs of the tourism industry; security, integrity, flexibility and courtesy are key values within the team Bus Fleur de Lys, and guide the evolution of our organizational culture.

With this culture and providing you with a recent vehicle fleet, professional drivers and a team of experienced engineers, we meet the demands of our customers and most importantly, foster a relationship based on communication and readiness to meet the needs our business partners.

With nearly half a million passengers annually, Autobus Fleur de Lys is a benchmark in the charter transportation.
Contact Us
2591, avenue de la Rotonde
Lévis (QC) G6X 2M2
Canada
Phone : 418-832-7788 Toll free 1-800-265-0188 Fax : 418-832-7988
Website
Share the file
Photos