Activity for new delegates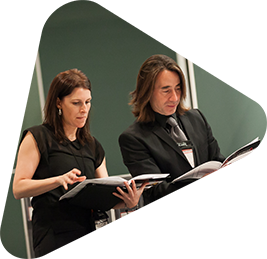 Continuing Education Program
This program is for all delegates registered in Bienvenue Québec.
Mentoring program
This activity is designed to integrate new participants into Bienvenue Québec.

It pairs experienced delegates with peers who are participating in their first-ever Tourism Marketplace. The role of the mentor (experienced delegate) is to assist the new delegate in the important steps of the event.
Activity for New Delegates
(Exclusive to delegates attending the event for the first time)
Bienvenue Québec wishes to receive, in a relaxed atmosphere, the new delegates as part of an activity that aims to present the resource personnel, facilities, services provided at the event and, especially, to break the ice.
Date: Sunday, October 27, 2019
Time: From 5 p.m. to 6:30 p.m.
Location: To confirm
Cost: Free