Survival guide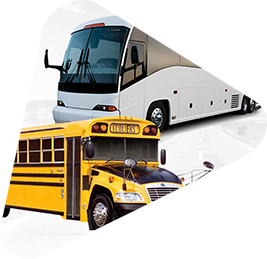 Preparation
You are registered to Bienvenue Québec, you have completed your company profile… and now what!?



APPOINTMENT SELECTION:
STEPS AND TIPS
ACCOMMODATION: You have to make sure to have booked your hotel room for the event (if needed). Bienvenue Québec works in relationship with official hotels that offer preferential rates to the participants. You can access the hotel reservation form via your Bienvenue Québec online account.
ACTIVITIES: If you are a buyer, you have the opportunity to participate to several activities (eg : FamTours, Excursions, VIP Cocktail, etc.) for which you have to register in advance. The spots are limited for some of those activities, so we suggest you to submit the activity form filled out in July. For more details or to register, please refer to the following page : Visits and Tours.
IMPORTANT DATES: Keep on hand the list of the important dates preceding Bienvenue Québec, to make sure you have completed all the required steps before the event.
APPOINTMENT SELECTION: If you need additional information (or event just a refresh of your knowledge) about the touristic distribution channel, the appointment selection and preparation, or even about the pricing of touristic services, the Bus Carriers Federation offers a series of trainings available in preparation to the event. For more details, please refer to the following page : Continuing Education Program.
Once those steps are completed, you are finally ready to submit your appointment requests!* Starting Monday August 26, 2019, if you are a buyer you will have access to the list of the registered sellers with their company profile, and vice versa. In your Bienvenue Québec online account, we will ask you to place in order of priority the companies you want to meet with. It is very important to study well the profiles of the participants before making your selection, to make sure that what they offer corresponds to your objectives. Once your selection is done, you will have until September 23, 2019 to revise your choices and verify any late-adds or participant cancellations. Your schedule will be available on September 30, 2019.
We suggest you to prepare some pre-completed meeting sheets to bring during your Bienvenue Québec appointements. Those forms can include the name of the company with which you have an appointment, the name of the delegate, few lines to take some notes and any other important information you don't want to forget for the appointment.

YOUR PACKAGE: It is also important to revise the inclusions to the package you have selected, in order to know what you have access to during the event. For example, a Package C seller (1 day) won't have access to the marketplace, meals and official evenings on October 29 and 30, 2019.

PROGRAM: Finally, it can be practical to get familiar with the event schedule before arriving located at the following page: Official Program.
Note: Package B (buyers and sellers) cannot request appointments via the computerized system.
MAP OF QUEBEC: click here
Consult the section: ''What should you bring at the Bienvenue Québec marketplace?''
During
REGISTRATION
At your arrival at the event, head towards the registration of Bienvenue Québec. At the registration desk, you will be given a package including your badge, a pad folio and some additional information about the event.
You have to wear your badge AT ALL TIME. Nobody will have access to the Bienvenue Québec marketplace activities without this badge. The color of your badge will be determined by the type of participant you are (sellers, buyers, etc.).
Lost badges can only be replaced by providing a deposit and a written consent to Bienvenue Québec.
FREE PERIODS (without appointments)
There are two types of periods without appointments: the "open" appointment periods and the "open marketplace" period:

The "open" appointment periods are the time slots where no appointment was attributed by the automated pairing system.

The "open marketplace" periods are included in buyers and sellers' schedules simultaneously. Those periods are there for the participants to add additional appointments on-site.

Maximize your presence by planning additional appointments or by enlarging your network in the delegates' lounge. To add appointments :

Study via Internet on your mobile device the profiles of the companies you have a business potential with (by referring to your own selection criteria).

Have a look at the schedule of the companies that interest you (via our secure web site). Take note that some companies might have manually added some appointments, and those additions won't show on the online schedule.

Learn to visualize quickly your open appointment periods to be ready to approach a new buyer during the open marketplace.

Practice your approach in order to be taking less than 30 seconds during the open marketplace to plan an additional meeting with a buyer, to exchange your business card or company profile and to head towards another potential customer.
ON-SITE SERVICES
If you are a new delegate, please refer to the following page: Activity for new delegates
SECRETARIAT
The secretariat is the place to get additional information about your registration or to declare lost objects.
MASSAGE CENTER (offered to buyers only)
Enjoy a relaxing moment offered by Groupe Tidan. You can take a massage appointment during Bienvenue Québec. You can make the booking during the appointment selection period or you can make it on-site at the Tidan booth, pending availability. Note that a massage blocks 2 consecutive appointment slots.
MESSAGE CENTER
You can leave a note to another participant at this location. Each delegate has a mailbox to receive incoming messages from other delegates. The people in charge of the Message Center will take care of the mail distribution to the participants who have to stay sat in between their appointments.

However, we strongly suggest that you use the system for sending messages on our secure web site. The messages via our secure web site are sent directly to the customer's email address.
SHUTTLE SERVICE
This service links the Québec City Convention Centre with the official hotels. On October 27 afternoon and on October 30, the service is continuous.

Shuttles will also be offered to link the official hotels with locations where social functions take place in the evening.
AFTER
FOLLOW UP!!!
Upon return of the event, it is important for sellers to follow up with the buyers they met. The follow up has to be done accordingly to the timeframe given by the buyer (eg: one may ask you to send information only in the spring). If you don't know when to follow up, we suggest you to do it between 1 and 2 weeks after you are back from Bienvenue Québec.