Survival guide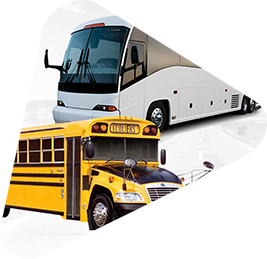 Preparation
| | | | |
| --- | --- | --- | --- |
| | | | LEARN MORE ABOUT THE APPOINTMENT VIRTUAL PLATFORM, which will be used for Bienvenue Québec 2020. |
IMPORTANT DATES
Keep on hand the list of the important dates preceding Bienvenue Québec, to make sure you have completed all the required steps before the event.
TRAINING SESSIONS
If you need additional information (or event just a refresh of your knowledge), the Bus Carriers Federation offers a series of trainings available in preparation to the event. For more details, please refer to the following page : Continuing Education Program.
SELECTION OF APPOINTMENT REQUESTS
On September 21, buyers and sellers will have access to the Bienvenue Québec virtual platform. You will be asked to enter in your account and ensure that your organization's profile is up to date.

From September 28, buyers and sellers will be able to begin their appointment requests via the virtual platform. You will be able to access the list and profiles of participating companies. It is crucial to carefully study the participants' business profiles before sending an appointment request, to ensure that the services they offer match your objectives.
PROGRAM
Before your arrival, it can be practical to get familiar with the event schedule at the following page: Official Program.
MAP OF QUÉBEC
click here

AFTER the event
FOLLOW UP!!!
Upon return of the event, it is important for sellers to follow up with the buyers they met. The follow up has to be done accordingly to the timeframe given by the buyer (eg: one may ask you to send information only in the spring). If you do not know when to follow up, we suggest you to do it between 1 and 2 weeks after you are back from Bienvenue Québec.