Glossary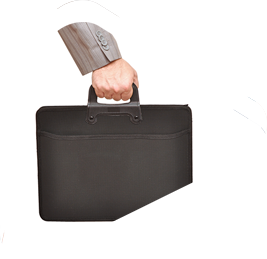 All the terms defined in this glossary were chosen for their usefulness before, during and after Bienvenue Québec.
Allotment (Quota) - Block of rooms reserved for a tour operator. Also applicable for planes seats when a tour operator contractually reserves a number of seats on certain flights.
Blackout date - No room in quota or free sale is available for certain dates.
Buyer - The buyers are professionnal group travel experts, more precisely receptive agencies, tour operators and travel agents.

Cancellation notice - Notice used to inform a participant of the cancellation of an appointment. Buyers can complete the notice directly online in their appointment schedule. Sellers can complete the form which is available at the Message Centre.
Circuit – Tour with a departure and arrival point located in the same geographical area.

City tour - Small tourist excursion by coach (or any other mode of transport) during which a tourist guide tells anecdotes, while providing tourist information on the region, sites and attractions. The duration can vary from one hour to half a day.
Custom tours – Trip built from customers' requests (from A to Z).

Delegate - Any participant (buyer or seller) with their own business appointment schedule. He has access to conferences, certain meals and certain evenings, depending on the package he has selected.
Distribution network - All distribution actors that allow suppliers to reach and sell to the consumers. The tourism distribution network include the following actors: suppliers, wholesalers, receptives, tour operators, travel agencies, online travel agencies and consumers.
DMC (Destination Management Company) – These are either receptive or commercial agencies that market a destination while selling its tourism products.

DMO (Destination Marketing Organization or Officer) – Industry term designating a regional tourism association and / or a tourism office that promotes and represents a destination.

Eductour (Familiarization tour, FAM trip) - Tourist excursion sponsored by suppliers of products and services and which aims to make discover, know and promote a region. Creates business opportunities with tour operators and travel agencies and aims to increase their sales for a given destination.
Escorted Group Tour - A prearranged group tour developed and managed by a tour operator, receptive tour operator or travel agency. A tour guide accompanies the group on the tour and handles all logistical matters.
FAM trip - A tourist excursion sponsored by suppliers of products and services of the industry. The goal is to discover and promote a region. Create business opportunities with tour operators and travel agencies and aims to increase their sales for a given destination.

First Timer - First Timer is a specific term for Bienvenue Québec to designate the first participation of a delegate to the event.
FIT (Foreign Independent Traveler, Fully Independent Traveller) – Person who buys a travel package including certain elements of services such as accommodation, transportation, a city tour or restaurant. This type of traveler wants some packages while being free to do it on his own without being part of a group.
Fly and drive - The customer buys his plane ticket and rents a vehicle. Once he is at destination, he is free in his travels and his choice of activities.

Follow-up – Industry term. Concretely, it is the promotional material that the seller will send by email, post or any other means to a buyer after the event.
Ground Operator - A company or individual who provides services to a tour operator at the destination. Services include sightseeing tours, local transfers, guides and other local services.
Guaranteed departure – The guaranteed departure ensures that the trip will take place regardless of the number of registered participants. Involves a financial risk for the organizer if the trip does not reach a minimum threshold of profitability.
Inbound Operator - A tourism operator who usually serves travellers arriving from another country.

Incentive Travel - Travel offered to employees for the specific purpose of thanking them for their productivity or sales. The employer also wants to increase the motivation of employees through a reward travel package.
Itinerary – Detailed tour schedule with hours that includes activities and their locations, and all other information helping the tour to go smoothly.
Learning Group - A group of Alumni and adults interested to learn from behind the scenes.
MICE (Meeting, incentive, conferencing, exhibition) - Travel for business and professional reasons.
Motorcoach Operator or Bus Operator – Coach or bus company. The motorcoach operators can operate jointly a travel agency (with a permit) or simply a bus liner.
Multigenerational Group - A group of grand-parents travelling with their children and grandchildren.

No show - Industry term indicating a company that does not show up at the event site.
Online Travel Agency - Agency selling directly to the consumer exclusively through the Internet.
Outbound Operator - A wholesaler who organizes groups to travel outside the country of origin.
Package – Set of products sold to a customer by certain actors in the distribution network. Not necessarily a tour but it must include at least two separate tourist services, usually accommodation and a tourist service (a visit to an attraction or a meal in a local restaurant).
Preformed Group and AdHoc Group - Group for which a particular itinerary is designed on its specific needs. It is possible that one of the participants is the instigator of the group. For example, a tournament for a sports team, the annual trip of a social club, industrial visits for business people, etc.
Pre-tour and post-tour - Extension of a stay by purchasing of additional touristic services. Before or after a tour or a cruise for example.
Receptive Agency - Specialist of his country and having his head office in this same country. The receptive agency makes an agreement with local suppliers, then assembles packages that he resells to international tour operators. The receptive agency then coordinates the terrestrial services purchased by foreign consumers at destination.
Retail Group - Expression sometimes used. The opposite of the preformed. Strangers buy a group trip and meet at the starting point.
Road trip - Even if he is in the car, the customer may have purchased a circuit i.e. he will follow a predetermined route. All accommodation and activity bookings are made in advance.

Seller - see definition of Supplier.
Series - The same circuit that is repeated on several dates during a season with different travelers, bought or sold by the same tour operator.
Site Inspection - An assessment tour of a destination or facility carried out in advance to determine whether a given site or event meets the inspector's needs and requirements. Site inspections may be done by a meeting planner, convention or trade show manager, site selection committee, tour operator, wholesaler, travel agency or incentive travel representative.
Student Group or Educational Group - Group of students with teachers and parents.
Supplier – Company that provides a tourist service or benefit.
Step On Guide - A knowledgeable individual from the target community who is contracted by a tour operator to "step on" the bus to escort and educate a touring group.
Tour director / accompanying guide – an employee or contracting person that accompanies the travelers during their stay. He makes sure that the tour is going smoothly and that all the reservations are conform to the itinerary.
Tour operator – A specialist or generalist company in a specific market. The tour operator makes agreements with suppliers or intermediaries and organizes packages for various destinations. He promotes and sells them through travel agency or directly to the consumer.
Travel Agency - Travel agencies are retailers that sell tours organized by tour operators directly to public through storefront walk-in locations and call centers. The agency acts as advisers to the travelers to assist them in their choice of products or services to organized their trip. The travel agency gives information, makes some bookings for various touristic products and issue transportation tickets (ex: plane). Its distribution channel is wide because it targets all types of clientele: seniors, families, individuals, corporate, various group types. Part of its activities can also be directed to the receptive market.
Value Added - A term used to describe those things that can be included in a package or itinerary that do not significantly add to the cost of the program. Example: Small gift upon arrival, local festival or event and no-charge attractions.
Voucher - Ticket given by the agency to the traveller for a prepaid tourist service.
Wholesaler – The wholesaler buys from suppliers, from one or more destinations, then sells these unassembled products (sometimes prefabricated as a package) to a third party (tour operator or direct to a travel agency), who create packages. The wholesaler is a distributor, an intermediary between the package manufacturer and the retail agency.