Glossary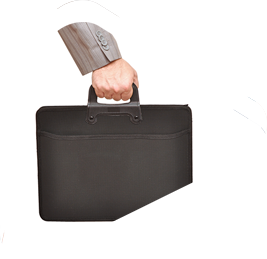 All the words defined in this glossary were chosen for their usefulness before, during and after Bienvenue Québec.
Accompanying person – The accompanying person will share the appointment schedule with the main delegate. Under no circumstances, will the accompanying person be given their own pre-established appointments. He has access to the conferences, meals and officials evenings according to the package he selected.
Accreditation - An accreditation is a badge worn by each delegate, mandatory to have access to Bienvenue Québec's activities. Each type of delegate has its own badge color, which determines the activities the delegates have the access to.
Appointment – Each company registered as a buyer or a seller (exception made for the companies registered to the official evenings only) is being given a number and a schedule. The schedule is divided into 5 appointment periods.
For the periods #1 to #5, the buyers are sitting at a booth and the sellers are walking from appointment to another.
Each appointment lasts eight minutes. An audio signal will indicate the beginning and the end of each meeting. The appointment is followed by a 1 minute transition period to allow to travel from one appointment to another.
More than 9000 appointments are granted during the event.
Appointment booklet - Booklet in which you will find your appointment schedule and several additional information about the event. This booklet can be found in the participant's package that you will receive at your arrival at the registration desk.
Appointment modification period – The appointment modification period is taking place few days after the preliminary appointment schedules are available. Only buyers can modify their preliminary schedule. This period lasts approximately 5 days.
Appointment not respected – Each participant have to fill out a ''Report of appointment not respected'' if the person they are supposed to meet with haven't shown up. Few copies will be included in the participants' package and additional copies will be available at the message center.
Appointment selection – All the buyers (package A) and sellers (packages A and C) can request prescheduled appointments. The appointment requests have to be submitted thru a platform available in the participants' online account (accessible with a username and a password). The appointment selection period takes place between the end of August and mid-September.
Breakfast for buyers – Those breakfasts are reserved exclusively for buyers.
Bus Carrier – Motorcoach transportation entrepreneur or company.
Buyer - The buyers are professionnal group travel experts, more precisely receptive agencies, tour operators and motorcoach carriers.
Cancellation notice - Form used to inform a participant of the cancellation of one of his appointment. Some copies will be available in the participants' packages and additional copies will be available at the Message Center.
Circuit – Tour with a departure and arrival point located in the same geographical area.
City tour – Short excursion, taking place in a bus (or other transportation option) during which a touristic guide will tell anecdotes and give touristic information about the area and sites. The city tour can last between 1 hour and a half-day.
Custom tours – Trip built from customers' requests (from A to Z).
Delegate – Every participant (buyer or seller) that possesses its own appointment schedule. The delegate has access to the conferences, meals and official evenings, according to the package he is registered to.
Delegates' lounge – Meeting place located on or besides the market floor, allowing delegates to rest between appointments. In the delegates lounge you will find some Bienvenue Quebec partners' kiosks, the silent auction, the message center and also the Internet center.
Distribution channel – Set of distributing actors allowing touristic services/products to get from the supplier to the consumer. The distribution channel includes the following players: suppliers, wholesaler, receptive agencies, tour operators, travel agencies, online travel agencies and consumers.
DMO (Destination Marketing Organization or Officer) – Industry expression designating a regional tourist board and/or a tourism bureau.
DMC (Destination Management Company) – They are commercial receptive agencies that promote a destination by selling its tourism products.
Familiarization tour (FamTour) – This tour is sponsored by several tourism suppliers to promote their destination to tour operators and travel agencies. It is a good way for them to create business opportunities.
F.I.T. (Foreign Independent Traveler) – Person that purchases a travel package including elements such as accommodation, transportation, city tour or restaurant. This type of traveler wants an organized circuit, but also wants to be able to do it on its own (and not with a group).
Guaranteed departure – Refers to circuits or trips that do not require a minimum of participants to be running. The seller ensures the trip will depart; otherwise he will have to pay compensation to the travelers because he is not respecting his commitments.
Itinerary – Detailed tour schedule that includes activities, times, and all other information helping the tour to go smoothly.
Market floor – Zone where the appointments are taking place. The access to the market floor is limited to the people registered to the event.
Message Center – See ''on-site services ''
Motivational trip – Trip offered to employees to thank them for their sales or their productivity. The employer also wishes to increase the motivation of the employees by offering them a reward.
Package – A trip organized and executed by a tour operator. A package can include various combinations of the following elements: visits/guide services, attractions, shopping time, meals, entertainment and accommodation. The packager is an individual, an organization or a company that coordinates and promotes customized packages, establish procedures and parameters for those packages, and that is in charge keeping good relations between the suppliers.
Official program – It is Bienvenue Québec's official activity schedule. On this program, you will find the times, shuttle schedule, social activities, etc.
Open market – Period during which the sellers or buyers are walking around on the market floor to exchange their company profile, give their business cards or add/cancel an appointment.
Receptive - Organization or business that coordinates services such as accommodation, visits, transfers, restaurants, guides and other related services, excluding transportation from the departure location to the destination. Also used as a local destination representative for tour operators that have their offices outside the visited region (ex : Western Canada, USA, Europe, Asia). Its role is to make sure that the trips are going smoothly (for the terrestrial part of the trip).
Seller – See the definition for supplier.
Shuttle service – During Bienvenue Québec, a shuttle service will be offered to facilitate the participants' transportation. The shuttle service is linking the official hotels, the convention center and the locations of the official evenings.
Silent Auction – Every seller participating at Bienvenue Québec is invited to make a donation of products or packages that will be auctioned to all the Bienvenue Québec participants. The items can be travel packages, hotel nights, tickets to an activity for a group, excursions, etc. The minimal value of the auctioned item is $50.
Supplier – Company that offers a tourism product or service included in a package. The types of companies accepted to Bienvenue Québec as sellers are: Farm tourism activities, Outdoor, nature, adventure activities, Learning activities, Aquarium, Inn, Casino, Shopping center, Health center and spa, Resort, Chain motel/hotel, Cruise, Destination (DMO), Festival, Golf, Hotel, Garden, Micro-brewery, Museum, Park / Outfitter, Amusement park, Country cooking, Vacation rentals (condos, cottages, apartments), Restaurant, Guide service, Farm tourism and regional food product sites, Cultural site, Industrial site, Religious site, Sports site, Show, Ski resort, Aboriginal Tourism, Transportation (only carriers that are members of the Bus Carrier Federation), Orchard, Vineyard, Zoo.
Tour director / accompanying guide – an employee or contracting person that accompanies the travelers during their stay. He makes sure that the tour is going smoothly and that all the reservations are conform to the itinerary.
Tour operator – Organization or business that creates and/or markets packaged trips and/or supplies travel services and/or subcontract with suppliers. The tour operator negotiates its rates with the tourism service/product suppliers or with receptive agencies. The sale of packages is done by the travel agencies.
A Quebecois tour operator has to own an operation permit and has to subscribe to a bond in accordance with the Loi sur les agents de voyages. It represents an important distribution channel because it spreads its product on various markets (local, national, international).
Travel Agency - Company that owns an operation permit issued by the Office de la protection du consommateur (OPC) under the Travel Agency act, and that also subscribe to an individual and collective bond.
The travel agency gives information, makes some bookings for various touristic products and issue transportation tickets (ex: plane). Its distribution channel is wide because it targets all types of clientele: seniors, families, individuals, corporate, various group types. Part of its activities can also be directed to the receptive market.
Types of appointments – There are three types of appointments possible at Bienvenue Québec.
P – Perfect match: the buyer and the seller have mutually requested each other. This type of appointment is the first one to be assigned.

B – The request is coming from the buyer. It is the second type of appointment to be assigned.

S – The request is coming from the seller. It is the last type of appointment to be assigned.
Wholesaler – We usually use the expression wholesaler incorrectly by mixing it with the word tour operator. The wholesaler designates the organism that distributes packages to travel agencies and other distribution channels. It is the intermediary between the tour operator and the travel agency. He sells prefabricated products to travel agencies without taking responsibility for air transportation, while the tour operator integrate various tourism services and products in a package that he is building.